On Friday 16th March, The Change Catalyst was awarded 'The Business Book of the Year' at the Business Book Awards gala in London. It also won the 'Leading the Team' category.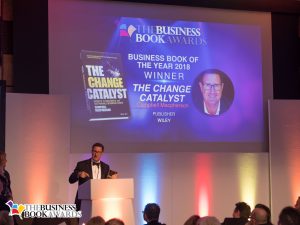 In announcing the overall winner of the evening, Alison Jones, Head Judge, commented: "The Change Catalyst is a book that frankly absolutely anyone in business should read. It says something original with a fresh way of looking at things – and the writing is clear, clean, direct and simply beautiful. I found myself stopping and re-reading paragraphs just for the sheer pleasure of it." To read the full transcript of Alison's speech, click here.
Congratulations to Lucy McCarraher and her team at Rethink Press for a superbly run process and a simply brilliant evening. For a full list of all the brilliant business books celebrated on the night visit www.businessbookawards.co.uk.
And the best part of all was that my fabulous son, Charlie, was with me to share the whole amazing experience …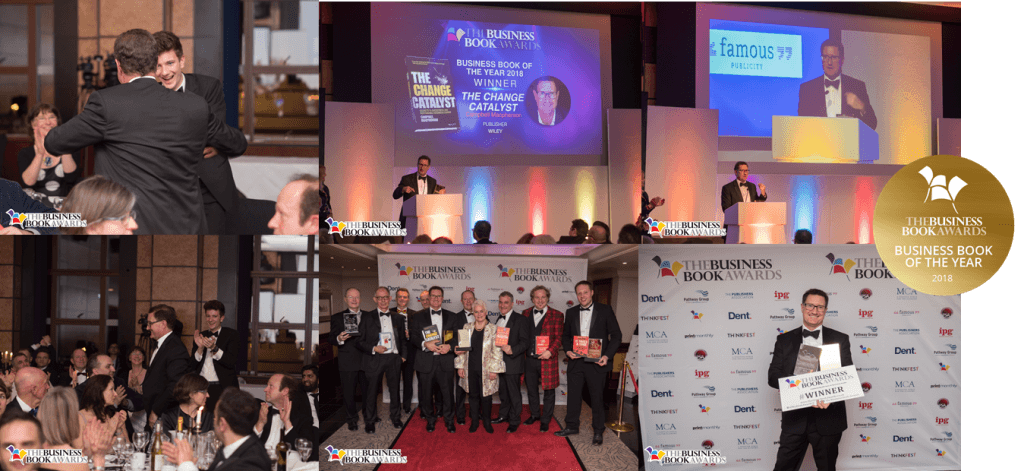 To book the author of the Business Book of the Year for your next event, conference or leadership offsite, email Campbell on campbell@changeandstrategy.com.
I thought having Wiley publish my book was a dream come true. Winning two awards for it is simply incredible.
Warm regards
Campbell.